Secure credit card payment
Please enter amount in Euro (no comma after the thousand, i.e. 1200 for one thousand two hundred) and click on "Confirm".
You will be then forwarded to the Banca Sella Secure Payment page where you can complete the transaction in favour of Massimo Predieri, owner of Casa San Matteo - Positano.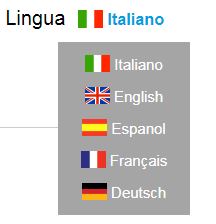 Note: after clicking on "Confirm", you will enter the GestPay secure system, where you can chose the language by clicking on the upper right corner